Save the date!
Future Presbytery Meetings. Locations and times TBA.
March 4, 2023 (First Presbyterian Church, Millersburg, 1:30-4:00 PM) June 20, 2023 (First Presbyterian Church, Cambridge; 6:00-8:00 PM) September 23, 2023 (Wayne Presbyterian Church, Wooster; 1:00-3:30 PM)
December 5, 2023 (evening)
Stated Presbytery Meeting Registration
Saturday, March 4, 1:30-4:00 PM
First Presbyterian Church
90 South Clay Street Millersburg, OH 44654
Registrants will receive a Zoom link in the confirmation window. Please save the link if you want to attend online.
Add to our Mission:)
Muskingum Valley Presbytery is committed to strengthening our churches, and fulfilling the Great Ends of the Church. We are also passionate about becoming a leading voice in our modern reformation. Help keep us going through your personal gifts.
Give to MVP!
We are going paperless!
Please be prepared to access these files during the meeting.
Appendix 2
Financial Statement to be posted.
Finances
Necrology Report
In memory of our elders who joined the church eternal in 2022.
Necrology Report
Synod Notes
See what Chip, Mary Jane, and Frank are doing!
Synod Notes
Directions to the Meeting
First Presbyterian Church
90 South Clay Street Millersburg, OH 44654
Google Maps
Meeting Docket
March 4, 2023, 1:30 PM First Presbyterian Church of Millersburg, and online
Opening
Jim Arganbright, Moderator
Call to Order, Declaration of Quorum, Approval of the Docket and Consent Agenda
Moving the Church Forward
Matthew J. Skolnik, GP
| | | | |
| --- | --- | --- | --- |
| Baseline | | Addition | Action |
| Pastors | + | Lay Leaders | Equip the Saints |
| Ideas | + | Action | Field Trips & Experiences |
| Mind | + | Heart | Fall in love with God's world |
| Programs | + | Relationships | Life Together |
| Order | + | Messy Spontaneity | Have Holy Chutzpah |
| Humility | + | Bold Confidence | Try & be willing to fail |
| Global Mission | + | Local Mission | Listen, Serve, & Build Community |
| Matthew 25 | + | Matthew 28 | Go, Make, Baptize, Teach |
Top 5 Ideas to Empower Leaders
The following were generated and most commonly selected by the leaders who gathered at the summit as ways we can better empower congregations, lay leaders, and clergy. Yes, even clergy need to be empowered.
Go forward with joy, fun, and play.
Be intentionally relational.
Listen to the brokenness in the world and one another.
Prayer. Pray immediately with people.
Give permission to fail boldly. Learn, and try again.
Site applications: For congregations who have balanced leadership across:
Organizational Leadership who aligns the work of the church to ministry and mission goals
Pastoral Leadership who equips
Local mission leadership balances Matthew 25 & Matthew 28
Funding Opportunities for:
INTERNSHIPS: This continuing education is designed for Pastoral Students
FELLOWSHIP: This continuing education is designed for Commissioned and Ordained Pastors
In both cases, individuals will work with congregations and leaders who are already working towards an expanded vision and practice of ministry. Participants will learn key skills that they can apply in their current or future ministry contexts.
Can you church benefit by working with a local mission partner?
Contact Terri to start the conversation!
330-403-6910
If you enjoyed and benefited from Prayer Lab, you will love MISSION LAB!
MISSION LAB is designed to take your local mission to the next level. Perhaps you need to start from scratch. Or perhaps you have some strong foundations. It does not matter! MISSION LAB will energize your people, celebrate their progress, and help you chart a path forward.
To get started, call Matt!
‭330-230-7752‬
New Pastors!
Rev. Christy Mitchell Wayne Presbyterian Church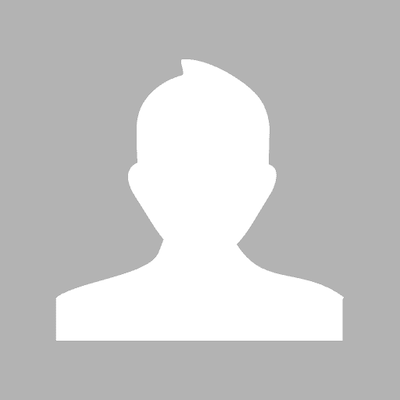 Rev. Mike Armstrong Coshocton Presbyterian Church
Actions of the Assembly
Stated Clerk
Approve Minutes from December 6, 2022 (Appendix 1)
The Session of First Presbyterian Church in Perrysville is requesting that Muskingum Valley Presbytery waive the Session term limit of no more than six conservative years as outlined in the Book of Order G-2.0404 for Elder Kristie Perreira due to the church being small and not having a critical mass.
General Assembly Proposed Amendments (Appendix 4): Voting members of the assembly can ask for any one Amendment to be voted on as an individual amendment. The Stated Clerk recommends that 22-A to 22-FF can be received as one block. She suggests voting on 22-GG as an individual amendment.
Reporting of Original Terms of Call can be found in (Appendix 3)
Appendix 1
Appendix 3
Appendix 4
COM
From time to time, COM trains local elders to lead communion in their home congregation. Upon training, they are presented to MVP for approval.
The most recently trained elders are from East Union Presbyterian Church:
Mike St.Clair
Diane St.Clair
Deborah Butler
Rhonda DeLong
Nominating
The election of Rev. Deborah Bowsher to COM (Parish Elder of Zanesville, Morgan, Perry)
Board of Pensions
Luke Choi, Church Consultant
Assistance Program updates
Clergy Wellness Program (new in 2023)

Respite and vocational support
Up to $5,000 for travel and program fees once every six years
Several pre-approved programs (e.g., Horizon Hope Counseling, LeaderWise, the Kineo Center, Center for Pastoral Excellence, etc.)
Emergency Assistance

Grant sharing with presbytery or employer is no longer required
Enrollment in at least one benefit may qualify you
Minister Debt Relief: Effective salary below $80,000 per year (excluding manse value)
Sabbath Sabbatical Support: Grant amount increased to $5,000
Expanded eligibility for:
Retiree Medical Grants
Sabbath Sabbatical Support
Adoption Assistance
Transition-to-College
Minister Educational Debt Assistance
Retirement Savings Tax Credit
– your voluntary contribution to 403(b)(9) may be eligible for tax credit up to $1,000 if your income falls within certain ranges.